PRODUCTS
SPIRALLY SUBMERGED ARC WELDED STEEL PIPES (SSAW )
Internal and External Welding
Immediately after the pipe forming process, inside welding is carried out around 30 mm behind the edge contact point by submerged arc welding process. Followed by half helical turn which depending on machine design external welding is carried out depending on pipe diameter and wall thickness; in addition to the individual and relative. All the welding parameters (Current, voltage, speed and etc.) and welding consumables are specified in Welding Procedure Specifications
Ultrasonic Inspection
The produced pipes are control and record by Automatic On-Line Ultrasonic Control and computer systems. The faultless pipe production is realized by applying advanced ultrasonic evaluation system and program. The produced pipes are performing body and HAZ lamination and weld seam testing.
The length cutting shall be carried out by plasma cutting method according to customer specification.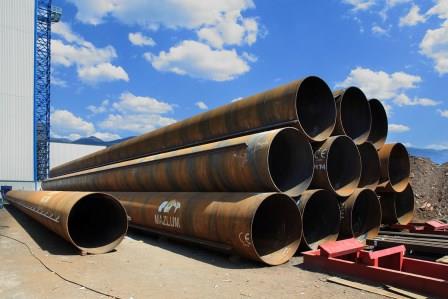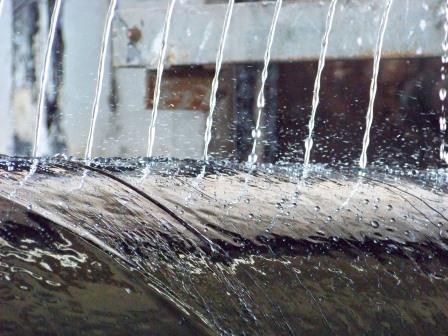 USAGE AREAS
Petroleum Line Pipes
Gas Line Pipes
Water Line Pipes
Tubular Piles
Industrial Pipes
Steel Structures
Pressure Line Pipes
Refineries
Hydroelectric Power Plant Projects
Transportation of High Temperature Water
Storage of Hydrocarbons
Pipes for Water Wells